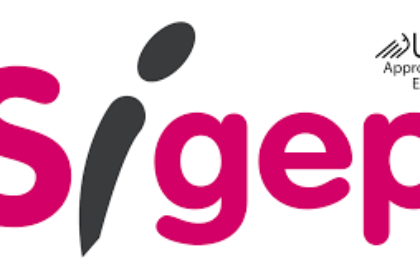 AT SIGEP, GELATO DAY, WHEN ON MARCH 24TH EUROPE WILL BE CELEBRATING A WEALTH OF FLAVOURS AND A SUPPLY CHAIN WHICH IN EUROPE ALONE FEATURES OVER 65,000 SALESPOINTS, EMPLOYING 315,000 STAFF, WITH SALES OF OVER 9.5 BILLION EUROS.
18–22 January 2020
Rimini Exhibition Centre
Rimini, 8 January 2020– A true gastronomic experience, emblematic of artisanal creativity and professionalism, which, in Europe alone, accounts for sales of 9.5 billion euros, employing 315,000 staff, and over 65,000 salespoints. This is hand-crafted gelato, the only foodstuff which the European Union has dedicated a Day to, capable of raising the profile of agri-food products in each individual Member State.
And, as we await the celebrations around the 8th European Artisanal Gelato Day, which will be taking place on 24th March, Gelato Day 2020 will be coming to SIGEP, the Italian Exhibition Group's international confectionery trade fair, to be held at the Rimini Exhibition Centre from 18th to 22nd January. Anticipating trends and innovations in Artisanal Gelato, Pastries, Bakery products and Coffee, the event is a firm date on the calendar of all those working in these sectors and its 41st edition promises to be the most exciting ever. Therefore, Gelato Day has become an unmissable event, created to celebrate and promote hand-made gelato, a foodstuff that not only represents excellence in terms of quality and food safety, but is also a true asset for the whole supply chain, which is globally worth billions.
ARTISANAL GELATO IN FIGURES. It is estimated that the 108,000 gelato parlours in 76 different countries around the world generated total turnover of 16 billion euros in 2018, representing growth of +6% over 2017, further improving the already positive trend of recent years.
60% of sales are made on the Old Continent, where the main markets in terms of numbers of gelato parlours and hand-crafted gelato consumption are to be found. Among Europe's top performers, Spain and Poland are the countries that have recorded the highest growth rates - respectively +4% and +6% -, with Poland currently proving to be the most dynamic market. But Italy continues to be the world leader, both in numbers of outlets and sales, with 39,000 gelato parlours (10,000 specialist points of sale plus 29,000 bars and pastry shops offering hand-crafted gelato) which employ about 150,000 staff and generate turnover of 2.8 billion euros, some 30% of the European market. Next comes Germany which has 9,000 gelato outlets (including 3,300 parlours selling only gelato) – around half of these (4,500) are Italian-owned, giving work to 20,000 people, half of whom are of Italian origin. There are 2,200 seasonal gelato parlours, and whereas the season used to run from March to October, today's timeframes are longer, with the season now lasting 9 to 10 months, so much so that by February staff are already being recruited for the whole season. There are also good numbers of hand-crafted gelato parlours in Spain (2,200), Poland (2,000), the UK (1,100) and Austria (900), followed by Greece (680) and France (450).
As for the rest of the world, outside Europe, there are about 43,000 gelato parlours in such nations as Argentina, United States and Brazil, as well as growing Far Eastern markets such as China, Korea, Malaysia and Australia, where the large Italian community has spread hand-crafted gelato throughout the country.
ITALY LEADS THE WAY. The huge success of the Italian artisan gelato supply chain has been based on combining tradition with innovation, creativity with technical expertise, and quality ingredients with state-of-the-art equipment. Italy is also a world leader for ingredients and semi-finished products for gelato, with 65 companies generating total turnover of 1.8 billion euros (800 million of which made up of semi-finished products for gelato). Not to mention the significant impact of the supply chain on the purchase of agri-food products. Lastly, Italy is also a world leader in the manufacture of machinery and showcases for gelato parlours. It is an industrial system made up of 13 machinery companies that control almost 90% of the world market, with a turnover of 229 million euros, along with 11 showcase manufacturers turning over 252 million euros.
GELATO DAY at SIGEP. The eighth edition of Gelato Day will be taking place close to the very heart of SIGEP, in the South Hall, in a dedicated space on the stand run by Artglace, the association which, together with Longarone Fiere, first came up with the concept of European Artisanal Gelato Day. An opportunity for all gelato-makers to find out how to play an active role in Gelato Day - the "Gelato Day kit" with 250 tubs, spoons, napkins, napkin holders and a display case sticker, is available to gelato-makers from the stand – and all visitors are invited to taste the yogurt gelato with a strawberry ripple, flavour of the year chosen by the Netherlands for the 2020 edition. As per tradition, indeed, each edition has its own flavour and, after 2019 with its authentic Italian-style tiramisu, this year Gelato Day turns to the windmill nation, which has chosen a flavour which combines its long dairy tradition with the outstanding quality of its strawberries.
What's more, at 11 am on Sunday 19th, Monday 20th and Tuesday 21st January, in the Sala Gialla (or Yellow Room), the presentations of European Artisanal Gelato Day will be held, which, ever since it was first launched, has provided a unique opportunity to communicate and promote the qualities and virtues of hand-crafted products throughout Europe, which have traditionally always been an expression of quality, authenticity and territoriality, through a series of initiatives and events, which will also run on the web and on social networks via the website www.gelato-day.it and the official Gelato Day accounts on Twitter and Facebook (www.facebook.com/24MarzoEuropeanGelatoDay).
European Artisanal Gelato Day is the only day that the European Parliament has ever dedicated to a foodstuff. Celebrated on 24th March every year in countries all over Europe, with events, meetings and initiatives which aim to spread the culture of artisanal gelato, Gelato Day is a unique opportunity to contribute both to this product and to craft knowledge, as well as to the development of the gastronomic tradition in this sector. One feature of Gelato Day is Flavour of the Year, chosen each year by one of the participating countries – for this eighth edition of Gelato Day on 24 March 2020 it will be the turn of yogurt gelato with a strawberry ripple, chosen by Holland.
Alongside its originators, Longarone Fiere and Artglace, other 2020 Gelato Day partners include: ACOMAG - the National Association of Gelato Machines, Shop Fittings and Equipment Manufacturers, the Italian Gelato-makers Association, CNA Campania Gelato-makers Association, Confartigianato, Italian Federation of Gelato-makers G.A. – Italian Committee for the Protection and Promotion of Hand-crafted and Home-made Gelato, G.A.T. – Triveneto Gelato Artisans, Maestri della Gelateria Italiana, SIGEP - the Italian Exhibition Group's International Hand-crafted Gelato, Pastry, Chocolate, Bakery and Coffee Fair, and UIF - Unione Italiana Food.
Inventors and partners invite all gelato parlours in Italy and Europe to join the 2020 edition of the Gelato Day by signing up at www.gelato-day.it and publicising the initiatives scheduled for March 24th.
Press office